Vista Residents Share Their Comments
---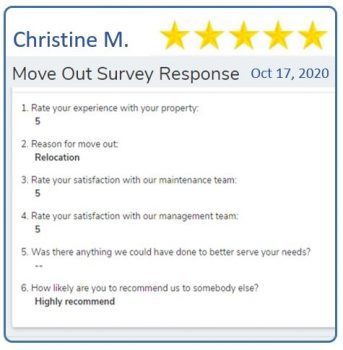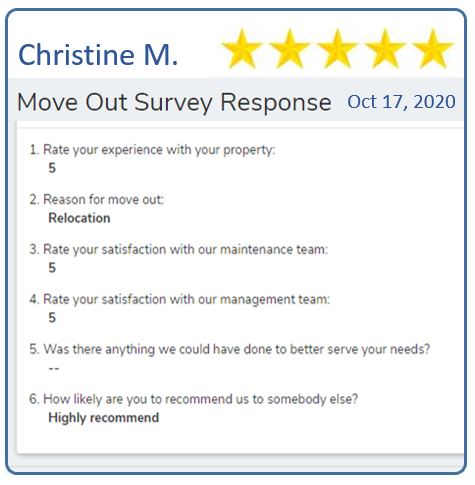 ---
Recent Resident follow Up Move In Survey – using 1 star to 5 Star ratings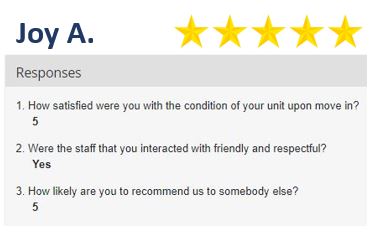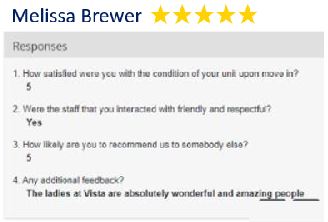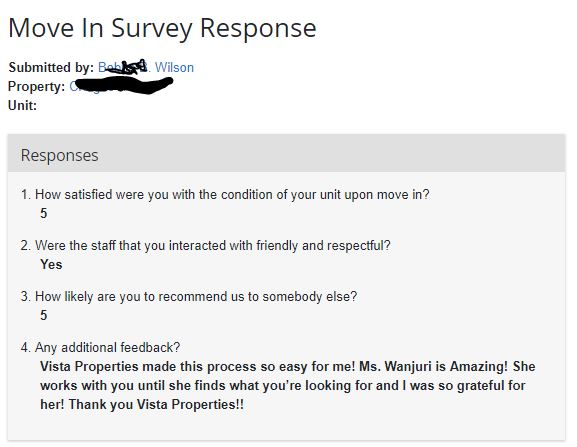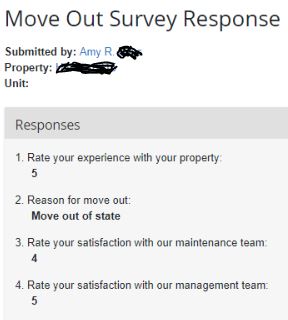 ---
Email received from Super Vista Resident!
"Thank you so much for bringing the air conditioners. They have been so helpful! I'm really impressed with Vista's service and commitment to their residents. I plan to post a really positive review on the internet to let others know about your great service, especially as Tuesday's repairs are completed. I just had to thank you again bc you went above and beyond for my family and it is truly appreciated. Have a good weekend. 😊 "  – Maura Roll
.
 Vista Resident comments on his recent scheduled repair appointment at his home:
"Kudos to Dan and his assistant (I did not get his name).  They were here on time (actually a few minutes early), got everything fixed PERFECTLY!
Please tell them both, thanks.
Thomas McFalls
Happy Vista Resident
.
Continue your page here…