FAQs
Frequently Asked Questions
Vista's NEW Office Location &   Directions & Map   
Is There An  Application Fee?     $45 per Applicant
FREE RENT – VISTA's Resident Rewards Program!

Application – What Does It Take To Qualify?    
Application Processing, How Long Does It Take?  
What is a "TENANT FINDER HOME?"
DEPOSIT TO HOLD with Application
What To Do BEFORE Finding Your Home
Click to Contact Us    

---
Where is Vista's Office?     VISTA has Moved!

Check Out This Interactive Google Map
Place Your Cursor On The Map Above,
Click and Hold the LEFT Button On Your Mouse.
Then Drag Your Mouse Around On The Photo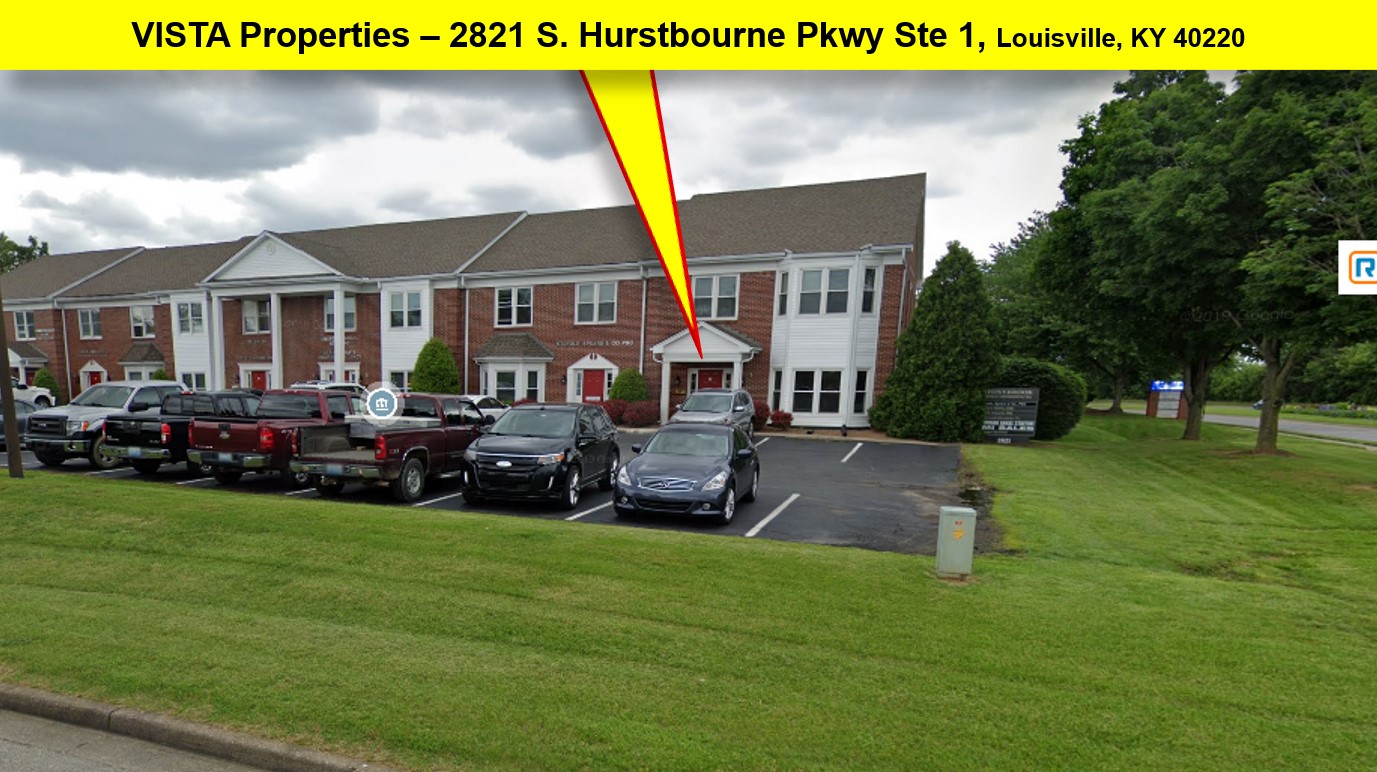 ---
Application Fee
How Much Is The Application Fee?    $45 per Applicant
Once you have found your home, an application fee is required on each applicant to process your application.
Applications are processed in the order they are received. Your rental application will have a "date & time" stamp when submitted. You will be contacted promptly during business hours to let you know we have received your application.
If there is an application submitted prior to your application, we will NOT be process your application until the previous applicant has been completely processed. If the application in front of you is approved, this applicant will be notified and must sign all lease documents within 24 hrs of their approval.
Should this previous approved applicant fail to sign all leasing documents within 24 hrs, you will be notified and we will process your application.
If the approved applicant in front of you signs all leasing documents within 24 hrs, you will be notified promptly. You will be given several choices on how to proceed: 1.) request a refund of your application fee   2.) apply for another available home   3.) choose to get "pre-approved" for the next available home meeting your needs.
When this situation arises, many applicants choose to get "pre-approved" for the next available home matching your search criteria. Needless to say, many of these homes never make it to Vista's website because of "pre-approved applicants". 
The application fee is not just a "random" fee or for a "credit report" as many would think. Your application fee helps with the administrative costs of processing your application, costs of credit reports, and more. It is very hard to find folks who work for free, and we trust you will agree with this. It costs money to process applications.
We strive to keep our costs as low as possible. Many other companies charge much more, sometimes twice as much as Vista. We do NOT want a bunch of applications.
Vista strives to qualify every application submitted including offering compensating factors should the applicant fall short in qualifying.
If no homes are available for you and your household now, you can still submit an application NOW to get "pre-approved."
Once approved, you will be first in line on the next available home that fits your guidelines.
(Many homes never make the available list due to this procedure)
If you are "pre-approved" and you find another home BEFORE a Vista Home becomes available, your application fee will be refunded. We want you to always consider Vista for your next home.
Get Your Rental Application Right Here, Right NOW!
Vista Online Rental Application is Ready For You Now!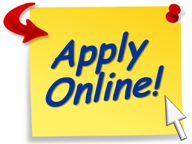 ---
Security Deposit
 How Much Is The Security Deposit?     
Single Family Homes:
              determined by the following formula —

              — Security Deposit is equivalent to one month's rent PLUS $100.00.




              — For example, a home with $995 Rent will have deposit of $1095.
Apartments
     – have varying Security Deposit requirements.
      – please refer to the information on the apartment listing
---
FREE Rent Program!
VISTA's Resident Rewards Program
ALL STAR PLAN = FREE RENT!     
Here is the Summary. Most of the time in Renting a Home, You hear about the ugly stuff that occurs if you fail to do this or that. 
VISTA is proud of the ALL STAR Program for responsible folks like YOU!
Vista's All Star Program Allows YOU to earn a Bonus  REWARD for being responsible!
Earn discounted and FREE RENT by avoiding late charges &  violations.
YOU WIN with Vista's All Star Plan!
 12 months = 10% Discount on Your 13th Month!

 24 Months = 25% Discount on Your 25th Month!
FREE RENT for You!
Be sure to ask about Vista's FREE RENT Program! 
---
DEPOSIT TO HOLD with Application
DEPOSIT TO HOLD with Application    
Can I put a "DEPOSIT to HOLD" on a Home when I submit my Application?
DEPOSIT TO HOLD WITH YOUR APPLICATION
Providing there is not an approved application pending, You may put a deposit to hold on a home when you submit your application. You must submit a dollar amount equivalent to the Security Deposit or more for your "Deposit To Hold."
This is a very powerful and strong benefit for you.
Your Deposit to Hold shows you are dead serious about renting this home and you are not going to be shopping other homes. Once approved, your Deposit to Hold money will be used for funds needed to complete the rental agreement process.
When You put a "Deposit To Hold" on a selected home, this home will be immediately removed from the list of available homes, thus putting you in the driver's seat. It will be removed from the list of available homes.
Once approved, you will have 24 hrs to co-ordinate an appointment to sign all lease documents. This does NOT mean you have to 'move in' within 24 hrs. This simply means you start paying rent. You may still move in on your schedule. This is very helpful for folks who are moving to Louisville, Kentucky from another town.
Should You Decide Not to Rent AFTER YOU ARE APPROVED, YOU will forfeit the DEPOSIT TO HOLD money. Vista will have to begin the entire process to advertise and market this home for rent again.
If you are not approved, your DEPOSIT to Hold money will be returned to you within 30 days to the address you entered on your form. If you wish to get your funds immediately, there will be an $85 charge deducted from your funds for processing your application along with starting the marketing and advertising process again.
---
Application Qualifying
What Does It Take To Qualify?
We are happy and pleased you are considering a Vista Home. We are very proud of our homes and believe you will be too. Our requirement standards for qualifying to rent a home are simple and fair.
They Are:
All homes are offered without regard to race, color, religion, national origin, familial status, disability, sex, gender identity, sexual orientation, lawful source of income, conviction history or arrest history, prior military service or homeless status.

Each adult occupant must submit an application.

Your gross monthly income must equal approximately three times or more the monthly rent

A favorable credit history; however, bad credit will not prevent you from renting a home.

Be employed and/or be able to furnish acceptable proof of the required income, or pay rent in advance.

2 recent bank statements

Good references, housekeeping, and property maintenance from your previous Landlord(s).

Limit the number of occupants to 2 adults per room.

Compensating Factors can include additional requirements such as local qualified co-signer, rent paid in advance, or rent to own for applicants who fall short of above criteria.

Metro Louisville Fair Housing Ordinance can be viewed online https://vistaky.com/resources/


---
Does Vista accept Section 8?

 Vista does participate providing 3 criteria are met:
Applicant must be approved
Home must pass inspection
Rent must be approved

NOTE: because Section 8 requires a 12 month lease, some rentals cannot participate:
homes that require month to month lease
homes that require 3 year leases
homes offered as "Rent To Own" with Option To Buy
Additional Information on Section 8
Only AFTER you have attended your briefing, received your white packet, may you begin your search for a home located in JEFFERSON COUNTY. Homes located outside of Jefferson County, Kentucky can not use this local agency.
Section 8 uses a "Voucher System" based on NUMBER OF BEDROOMS.
– Your Voucher is based on bedrooms, NOT Dollar Amount.
– The dollar amount on your voucher is for rent including ALL UTILITIES.
– Single family homes for rent do NOT include utilities with the rent.
When You Contact Our Office
YOU will be asked the following about Your Section 8:
                     – Have you attended your briefing?  2.) Do you have your white packet?   3.) How Many Bedrooms On Your Voucher?
Please Do NOT Shop by the Dollar Amount of Your Voucher.
Please Use The Number Of Bedrooms when you are shopping for a home.
Providing the local Section 8 office agrees to the rent amount, many homes are available on this Section 8 program. Unfortunately, there are many homes with rent exceeding the maximum rent allowed by the Section 8 program; therefore, preventing participating families from pursuing these homes.
---
How Can I See a Vista Home?
You Can See a Vista Home ANYTIME YOU Choose!
How To Make an Appointment to see a home before submitting your application
Have you ever gone to see a home and found a landlord standing there watching you? Following you room to room, trying to listen to your comments, and "eyeing you up" evaluating you as a possible tenant? Isn't it horrible? Makes you feel like you have to walk thru the house quick and get out of there, doesn't it?
Even worse, have you ever been told "meet me there at 5pm" only to find out you and 3 other folks who want the same house are there at 5pm also? Ugly, now you really have to go fast to beat out the others and you really might not like the house but simply got caught up in the excitement to BEAT the other folks.
Vista has a special program JUST FOR YOU!
Because you've been there and done that,
Vista's "Key Sign Out" Program has benefits JUST FOR YOU!
– Allows YOU to take Your time
– Check out your future home at your leisure
– Imagine where you'll put your furniture, sofa, kitchen table & chairs,
– Check out the yard, the neighborhood.
– This might be YOUR HOME.
– We want YOU to make the right decision.
– It's not much fun feeling pressure with somebody breathing down your back or following you around room to room asking if you like it,  being put "under the gun" to make a fast and quick decision.
If You want these Benefits and more for You to check out your Home, Vista has 1 Simple Easy Step for You, …. simply sign out a key!
Now You got it straight from the Horse's mouth to have a better understanding of this true benefit for you.
Give Us A Call Now
We'll Have your key ready for you to sign out.
---
Application Processing
How Long Does It Take to Process My Application?

     
Only after we have received all items needed, your application will be processed within 2 business days.
When you submit your online rental application, it is immediately e-mailed to our office with a "date and time" stamp.
Properly submitted applications are processed in the order they are received, so please make sure you include everything requested to process your application promptly. Vista does not process multiple applications at the same time for a rental home.
Sometimes there is an application submitted before we receive your application. When this happens, you will be contacted immediately to inform you of this. Your application will not be processed until the application before yours is completed. If the application before yours is approved, they have 24 hrs to sign their lease documents or they lose their position. (Vista cannot hold a property for days or weeks waiting for an approved applicant to sign all lease documents).
Should the applicant before you is approved and they rent the home, you will be contacted and given several choices. Remember, we have NOT processed your application at this point.
……… 1. You can request of refund of your application fee
……..  2. You can apply for another available home
…….  3. You can request to get "Pre-approved" for the next available home meeting your needs.
You will be contacted using the information you submitted on your application. Previous Landlord Verification may take a day or two for them to respond.
---
---
Animals May Be Allowed! – We Love'em, just like You!

Vista follows ADA qualified "Certified Service Animal" regulations.
Safe and legal animals that do not damage or reduce value of property may be allowed with a non-refundable Animal Fee.
NEW ANIMAL APPLICATION:
Each Animal MUST submit an application with a photo.
Each Animal MUST weigh less than 30 pounds.
Each Animal MUST not be on the Insurance Companies list of dangerous animals.

Pit Bulls, Rottweilers, German Shepherds, Huskies, Alaskan Malamutes, Doberman Pinschers, Chow Chow, Presa Canario, Boxers, St. Bernards, Wolves and Wolf Hybrids, Great Danes, Dalmations, Samoyed, Bull Terrier, Tibetan Mastiff, and Malamutes are not allowed.
---
Louisville, Ky "Family Pet" (pit bull) Attacks and Kills their 2 year old Grandbaby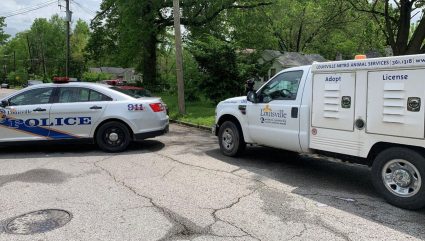 Another story on a dog attack killing a person. As noted recently in the national news, a jury convicted a couple of manslaughter from the actions of their animals they referred to as "pets".
Locally, a child was killed by animals contained in a 6 foot tall fenced yard. There is a major community push to protect people, especially children, from potentially dangerous animals.
Insurance Companies are taking very aggressive action because of these concerns involving dangerous animals. Many insurance companies are canceling policies WITHOUT NOTICE upon discovery of certain animals.
Some insurance companies use a list of dangerous animals compiled by the National Center for Disease Control in Atlanta, Georgia. If your animal is on the list, it could pose problems in the near future.
Our animal policy is subject to change without notice as a result of changes from our insurance carriers.
Animals not in violation of any local ordinance or insurance regulation are usually accepted providing an "animal fee" has been paid and the monthly rent is increased an additional $25.00 for each animal.
Vista values animals and pets.
Animals must be:
          – safe and weigh less than 30 lbs.
          – allowed by all local laws, regulations, etc.
          – not pose a threat, hazard, or nuisance to others or property
          – allowed by insurance company with an accurate photo
If your animal complies with these guidelines, your animal may be accepted.
The only exception would be a property owner who specifically states in their management contract "no animals are allowed."   (FYI, at this time, we have no owners that forbid animals)
Vista values animals, pets, people and property!
---
"Approved App Pending"
What does Approved App Pending mean?

A Home is labeled "approved application pending".
Vista will label a home "approved application pending" upon completing the application process of a qualified applicant for this home.
This status does not state the home is rented, it simply means a qualified application has been received and they have not completed their rental agreement to begin renting the home.
Occasionally a person submits applications for homes all over Louisville at the same time (not all Vista Homes) and unfortunately sometimes they do not answer the phone or return messages. Although we can not explain their actions, we will not remove a property from our available homes list until the home is actually rented.
How long can we hold a home for a qualified applicant?
What about the people like yourself who want to rent this home — you are asking — how long is Vista going to allow an application to tie up this home?
THEREFORE, Once approved, an applicant has 24 hours to complete the rental agreement producing all funds needed.
Unfortunately, some folks promise the moon and never deliver. Their actions resulted in the creation of the 24 hour rule. Due to the actions of some, we were required to develop a policy that is fair to all applicants.
Now, imagine having your application "behind" these folks. You are hoping that they fall apart so you can rent it.
How long would you want to wait? Hopefully, this will help you understand this policy.
If the Home you like is labeled "approved app pending", PLEASE, fill out an application.
If the applicant ahead of you falls apart, the next application will be processed – make sure it is YOURs!
If your application is "behind" or a back-up to the approved app pending, and the status of the home changes to "rented," you will be notified of this action and will be given the opportunity of returning your application fee or hold for another home.
 
If YOU WAIT to see what happens to this home, YOU might lose.
Somebody else can submit a back up application in front of you.
Vista wants to rent all homes quickly.
---
Rent To Own – Rent with Option to Buy

Vista offers this program to help customers become homeowners. We are proud of our Option to Buy Program because it is unique compared to most Option plans offered by others in our business.
Here is a brief summary of Vista's Option to Buy Program.
Rent to Own – Rent with Option To Buy
– Similar to putting "Dibbs" On Your Home
– LOCKS in your purchase price for 12 months!
– monthly rent is discounted cheaper than regular rent
– allows you opportunity to
1.) obtain financing
2.) exercise your Option
3.) and purchase your Home
Most other programs charge an additional monthly fee for participation in an Option plan.
Vista actually discounts your monthly rent with your participation in our Rent to Own Program.
If someone approaches Vista and wants to buy the house you are renting with an Option to Buy, — no deal — You have an exclusive Option to Buy on your home and nobody can buy it during your Option period.
Established Vista customers may be offered Owner Financing, including no money down, after developing an excellent relationship with Vista Properties, Inc.
Option Fees are determined by the Sale Price of the Home and generally start at $2,500
What's The Catch?   ( the fine print and ugly part )
Vista's Rent to Own and Rent with Option to Buy Program details:
You Are Purchasing An "Option" to Buy Your Home.
This is NOT "down payment"… not yet, but it could be…
It becomes part of your down payment when you "exercise" your Option.
"Exercise" your Option simply means when you "buy your home."
Until you "Buy Your Home," You have simply purchased an "Option."
Your BENEFITS For You with Rent to Own via Purchase an OPTION TO BUY
Allows You to LOCK YOUR PURCHASE PRICE for a full year.
Gives You The Opportunity to Get Your Own Loan to buy your home.
Your Option Fee provides you the benefits listed above.
At the time you exercise your Option to Buy and actually purchase your home, your fee will be credited to the purchase price.
Vista's program has discounted monthly rent for customers who purchase an Option to Buy; therefore, no part of the monthly rent is credited toward the purchase price of the home.
What happens if I do not exercise my Option to Buy?
Unfortunately, sometimes this does happens.
You have several choices:
a.) You will NOT forfeit your entire Option Fee ( a portion equivalent to a security deposit is set aside for you )
b.) maintain excellent relationship with VISTA  & pursue Owner Financing
c.) You may renew or purchase another Option
---
"Tenant Finder" Homes
What is a "Tenant Finder Home"?
YOU need a Home — Vista wants to help
QUALIFIED Owners and Landlords may list their available homes on our website. If your application is approved, you will be renting from the Tenant Finder Home Owner.
---
Owner Financing
Can Vista finance my home purchase?
Due to the Dodd-Frank Act, Federal Law has outlawed Seller Financing to Owner Occupants.

In order to maintain compliance with all aspects of housing laws, Vista offers you the next best thing which is the Rent to Own or Rent with Option To Buy Program. Please watch the video above explaining the Option To Buy Program.
---
What Should I Consider Before Looking for a Vista Home?
Even before starting to look at homes, find out what price home you can afford.
In general, you can afford to rent three times your net monthly income.
More precisely, the price you can afford to pay for a home will depend on five factors:                                     
income

cash available

outstanding debts

credit history

current interest rates
These items listed here are geared specifically for the purchase and are consideration factors with renting a home.
The qualifying standards to rent are much easier than trying to qualify for a home loan to purchase.
The rule of thumb in renting a home is that the monthly rent should not be more than 33% of your monthly income.
You can always pay rent in advance to avoid the income qualifier.
LOCAL qualified Co-Signers may be used to help you qualify for income.
Many folks purchase an Option to Buy, our Rent To Own program to help qualify.
---
---
Terms Of Use
Vista Properties, Inc. Website Terms of Use
BY USING THIS WEB SITE, YOU INDICATE YOUR AGREEMENT WITH THESE TERMS AND CONDITIONS. IF YOU DO NOT AGREE WITH THESE TERMS AND CONDITIONS, DO NOT USE THIS WEB SITE.
1. ACCEPTANCE OF TERMS
Vista Properties, Inc. and Vista Realtors, ("Company") provides this website, e-mail newsletter(s), and other Web services to you, subject to the following Terms of Service ("Terms of Service"), which may be updated by us from time to time without notice to you. You can review the most current version of the Terms of Service at www.VistaKy.com and clicking on Terms of Use. In addition, when using particular Company services, you will be subject to any posted guidelines or rules applicable to such services which may be posted from time to time. All such guidelines or rules are hereby incorporated by reference into the Terms of Service. You are responsible for regularly reviewing these terms and conditions.
2. DESCRIPTION OF SERVICE
Company currently provides users with access to a collection of on-line resources through its network of web and e-mail properties (the "Services"). Unless otherwise specified, the Services are for your personal and non-commercial use. Unless explicitly stated otherwise, any new features that augment or enhance the current Services, including the release of new Company properties, will be subject to the Terms of Service. You understand and agree that the Service is provided "AS-IS" and that Company assumes no responsibility for the timeliness, deletion, mis-delivery or failure to store any user communications or personalization settings.
In order to use the Services, you must obtain access to the World Wide Web and/or e-mail, either directly or through devices that access web-based and e-mail content, and pay any service fees associated with such access. In addition, you must provide all equipment necessary to make such connection to the World Wide Web, including a computer and modem or other access device.
3. YOUR REGISTRATION OBLIGATIONS
In consideration of your use of the Services, if you submit registration information to us you agree to: (a) provide true, accurate, current and complete information about yourself as prompted by the Services' registration form (such information being the "Registration Data") and (b) maintain and promptly update the Registration Data to keep it true, accurate, current and complete. If you provide any information that is untrue, inaccurate, not current or incomplete, or Company has reasonable grounds to suspect that such information is untrue, inaccurate, not current or incomplete, Company has the right to suspend or terminate your account and refuse any and all current or future use of the Services (or any portion thereof).
4. COMPANY PRIVACY POLICY
Registration Data and certain other information about you is subject to our Privacy Policy. For more information, please see our Privacy Policy.
5. INDEMNITY
You agree to indemnify and hold Company, and its subsidiaries, affiliates, officers, agents, co-branders or other partners, and employees, harmless from any claim or demand, including reasonable attorneys' fees, made by any third party due to or arising out of Content you submit, post to or transmit through the Services, your use of the Services, your connection to the Services, your violation of the Terms of Service, or your violation of any rights of another.
6. NO RESALE OF SERVICE
You agree not to reproduce, duplicate, copy, sell, resell or exploit for any commercial purposes, any portion of the Services, use of the Services, or access to the Services.
7. MODIFICATIONS TO SERVICES
Company reserves the right at any time and from time to time to modify or discontinue, temporarily or permanently, the Services (or any part thereof) with or without notice. You agree that Company will not be liable to you or to any third party for any modification, suspension or discontinuance of the Services.
8. TERMINATION
You agree that Company, in its sole discretion, may terminate your subscription, account (or any part thereof) or use of the Services, and remove and discard any Content within the Services, for any reason, including, without limitation, for lack of use or if Company believes that you have violated or acted inconsistently with the letter or spirit of the Terms of Service. Company may also in its sole discretion and at any time discontinue providing the Services, or any part thereof, with or without notice. You agree that any termination of your access to the Services under any provision of this Terms of Service may be effected without prior notice, and acknowledge and agree that Company may immediately deactivate or delete your account and all related information and files in your account and/or bar any further access to such files or the Services. Further, you agree that Company will not be liable to you or any third-party for any termination of your access to the Services.
9. DEALINGS WITH ADVERTISERS
Your correspondence or business dealings with, or participation in promotions of, advertisers and third party vendor products and services found on or through the Services, including payment and delivery of related goods or services, and any other terms, conditions, warranties or representations associated with such dealings, are solely between you and such advertisers and/or third party vendor. You agree that Company will not be responsible or liable for any loss or damage of any sort incurred as the result of any such dealings or as the result of the presence of such advertisers and/or third party vendor products and services found on the Services.
10. LINKS, SEARCH RESULTS AND RANKED SITES
The Services may provide, or third parties may provide, links to other World Wide Web sites or resources ("Linked Sites"). The Linked Sites are not under the control of Company and Company is not responsible for the contents of any Linked Site, including without limitation any link contained in a Linked Site, or any changes or updates to a Linked Site. Company is not responsible for webcasting or any other form of transmission received from any Linked Site. Company is providing these links to you only as a convenience, and the inclusion of any link does not imply endorsement by Company of the site or any association with its operators. Because Company has no control over such sites and resources, you acknowledge and agree that Company is not responsible for the availability of such external sites or resources, and does not endorse and is not responsible or liable for any Content, advertising, products, or other materials on or available from such sites or resources. You further acknowledge and agree that Company will not be responsible or liable, directly or indirectly, for any damage or loss caused or alleged to be caused by or in connection with use of or reliance on any such Content, goods or services available on or through any such site or resource.
11. COMPANY'S PROPRIETARY RIGHTS
You acknowledge and agree that the Services contain proprietary and confidential information that is protected by applicable intellectual property and other laws. You further acknowledge and agree that Content contained in sponsor advertisements or information presented to you through the Services or advertisers is protected by copyrights, trademarks, service marks, patents or other proprietary rights and laws. Except as expressly authorized by Company or advertisers, you agree not to modify, rent, lease, loan, sell, distribute or create derivative works based on the Services or its Content, in whole or in part.
12. DISCLAIMER OF WARRANTIES
YOU EXPRESSLY UNDERSTAND AND AGREE THAT:
a. YOUR USE OF THE SERVICES IS AT YOUR SOLE RISK. THE SERVICES ARE PROVIDED ON AN "AS IS" AND "AS AVAILABLE" BASIS. COMPANY EXPRESSLY DISCLAIMS ALL WARRANTIES OF ANY KIND, WHETHER EXPRESS OR IMPLIED, INCLUDING, BUT NOT LIMITED TO THE IMPLIED WARRANTIES OF MERCHANTABILITY, FITNESS FOR A PARTICULAR PURPOSE AND NON-INFRINGEMENT.
b. COMPANY MAKES NO WARRANTY THAT (i) THE SERVICES WILL MEET YOUR REQUIREMENTS, (ii) THE SERVICES WILL BE UNINTERRUPTED, TIMELY, SECURE, OR ERROR-FREE, (iii) THE RESULTS THAT MAY BE OBTAINED FROM THE USE OF THE SERVICES WILL BE ACCURATE OR RELIABLE, (iv) THE QUALITY OF ANY PRODUCTS, OTHER SERVICES, INFORMATION, OR OTHER MATERIAL PURCHASED OR OBTAINED BY YOU THROUGH THE SERVICES WILL MEET YOUR EXPECTATIONS, AND (V) ANY ERRORS IN THE SOFTWARE WILL BE CORRECTED.
c. ANY MATERIAL DOWNLOADED OR OTHERWISE OBTAINED THROUGH THE USE OF THE SERVICES IS DONE AT YOUR OWN DISCRETION AND RISK AND THAT YOU WILL BE SOLELY RESPONSIBLE FOR ANY DAMAGE TO YOUR COMPUTER SYSTEM OR LOSS OF DATA THAT RESULTS FROM THE DOWNLOAD OF ANY SUCH MATERIAL.
13. LIMITATION OF LIABILITY
YOU EXPRESSLY UNDERSTAND AND AGREE THAT COMPANY SHALL NOT BE LIABLE FOR ANY DIRECT, INDIRECT, INCIDENTAL, SPECIAL, CONSEQUENTIAL OR EXEMPLARY DAMAGES, INCLUDING BUT NOT LIMITED TO, DAMAGES FOR LOSS OF PROFITS, GOODWILL, USE, DATA OR OTHER INTANGIBLE LOSSES (EVEN IF COMPANY HAS BEEN ADVISED OF THE POSSIBILITY OF SUCH DAMAGES), RESULTING FROM: (i) THE USE OR THE INABILITY TO USE THE SERVICES; (ii) THE COST OF PROCUREMENT OF SUBSTITUTE GOODS AND SERVICES RESULTING FROM ANY GOODS, DATA, INFORMATION OR OTHER SERVICES PURCHASED OR OBTAINED OR MESSAGES RECEIVED OR TRANSACTIONS ENTERED INTO THROUGH OR FROM THE SERVICES; (iii) UNAUTHORIZED ACCESS TO OR ALTERATION OF YOUR TRANSMISSIONS OR DATA; (iv) STATEMENTS OR CONDUCT OF ANY THIRD PARTY ON THE SERVICES; OR (v) ANY OTHER MATTER RELATING TO THE SERVICES. IF YOU ARE DISSATISFIED WITH ANY PORTION OF THE COMPANY WEB SITES, SERVICES, OR WITH ANY OF THESE TERMS OF USE, YOUR SOLE AND EXCLUSIVE REMEDY IS TO DISCONTINUE USING THE COMPANY WEB SITES AND SERVICES.
14. EXCLUSIONS AND LIMITATIONS
SOME JURISDICTIONS DO NOT ALLOW THE EXCLUSION OF CERTAIN WARRANTIES OR THE LIMITATION OR EXCLUSION OF LIABILITY FOR INCIDENTAL OR CONSEQUENTIAL DAMAGES. ACCORDINGLY, SOME OF THE ABOVE LIMITATIONS OF SECTIONS 12 AND 13 MAY NOT APPLY TO YOU.
15. SOFTWARE AVAILABLE ON THE WEB SITES
Software (if any) that is made available to download from the Company Services, excluding software that may be made available by end-users through a Communication Service, ("Software") is the copyrighted work of Company, Inc. and/or third party vendors. Your use of the Software is governed by the terms of the end user license agreement, if any, which accompanies or is included with the Software ("License Agreement"). You may not install or use any Software that is accompanied by or includes a License Agreement unless you first agree to the License Agreement terms. All Software owned by Company and/or its suppliers and is protected by copyright laws and international treaty provisions. Any reproduction or redistribution of the Software is expressly prohibited by law, and may result in severe civil and criminal penalties. Violators will be prosecuted to the maximum extent possible. WITHOUT LIMITING THE FOREGOING, COPYING OR REPRODUCTION OF THE SOFTWARE TO ANY OTHER SERVER OR LOCATION FOR FURTHER REPRODUCTION OR REDISTRIBUTION IS EXPRESSLY PROHIBITED. THE SOFTWARE IS WARRANTED, IF AT ALL, ONLY ACCORDING TO THE TERMS OF THE LICENSE AGREEMENT. You acknowledge that the Software, and any accompanying documentation and/or technical information, is subject to applicable export control laws and regulations of the USA. You agree not to export or re-export the Software, directly or indirectly, to any countries that are subject to USA export restrictions.
16. NOTICE
Notices to you may be made via either email or regular mail. The Services may also provide notices of changes to the Terms of Service or other matters by displaying notices or links to notices to you generally on the Services.